Restaurant Biwon is a Korean restaurant located in the heart of the Santiago, offering a wide range of traditional Korean dishes that are sure to delight your taste buds. Biwon means "secret garden" in Korean, and this restaurant lives up to its name by offering a cozy and comfortable dining experience that transports you to a tranquil oasis.
The restaurant's decor is a blend of traditional Korean design elements, such as wooden furniture and sliding doors, with modern touches like colorful wall art and contemporary lighting fixtures. The atmosphere is warm and inviting, making it the perfect place for a romantic dinner or a family outing.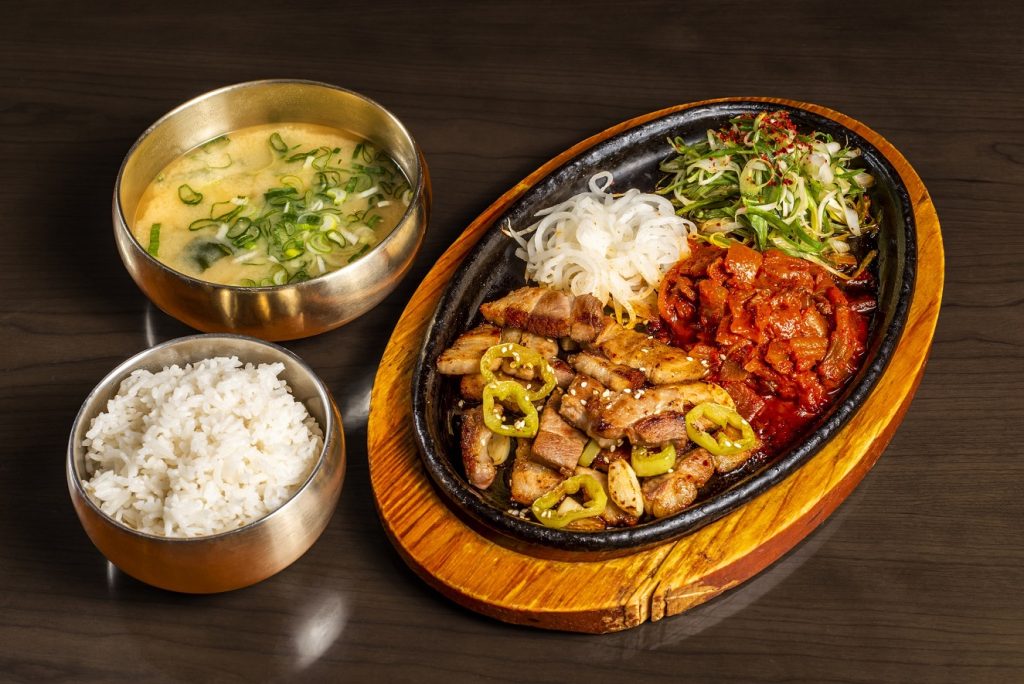 Biwon's menu features a variety of classic Korean dishes, including bulgogi, bibimbap, and kimchi jjigae. The restaurant's chefs use only the freshest ingredients to create authentic Korean flavors, and their attention to detail is reflected in each dish's presentation.
One of Biwon's most popular dishes is the galbi, which is marinated beef short ribs that are grilled to perfection. The galbi is juicy and flavorful, and it pairs well with the restaurant's selection of Korean rice wines.
Another favorite is the haemul pajeon, which is a seafood and green onion pancake that is crispy on the outside and tender on the inside. It's a perfect appetizer to share with friends or family.
For vegetarians, Biwon offers a range of options like the japchae, a dish made with sweet potato noodles, vegetables, and soy sauce. The noodles are soft and chewy, and the vegetables provide a refreshing crunch.
In addition to their regular menu, Biwon also offers a set menu that includes a selection of the restaurant's most popular dishes. The set menu is a great option for those who want to try a little bit of everything.
Overall, Restaurant Biwon is a must-visit for anyone who loves Korean cuisine or is looking for a unique dining experience. With its cozy atmosphere and delicious food, Biwon is sure to leave a lasting impression on your taste buds and your heart.
Inquiries: +569 7716 9175